The Person of the Year project originated in 1967 for the purpose of paying tribute to outstanding individuals for the exceptional dedication and tireless efforts in contributing towards the public's welfare. This initiative is not limited to a specific function or field, but the contribution of the recipient is seriously considered, whatever his or her field of action.
CIBPA believes that this project is necessary to give evidence of public recognition to a meritorious person, as we know that self-devotion beyond the regular daily chores must be recognized by groups representing in part or as a whole the general public.
The first to be elected to this hommage was Montreal Mayor Jean Drapeau, in 1967, for his contribution to the success of EXPO '67.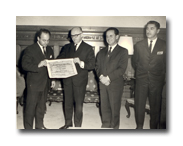 In 2019, the name of Vincenzo Guzzo has been added to the list. Mr. Guzzo is a Canadian entrepreneur, philanthropist and television personality. He currently serves as CEO of Cinémas Guzzo, Groupe Guzzo Construction inc., Guzzo Medical and Guzzo Hospitality. He has become also a restaurateur with the opening of a chain of Neapolitan pizzerias called Giulietta in Montreal. He and his wife raise money for charities through the Guzzo Family Foundation. Mr. Guzzo was a recipient of the Queen Elizabeth II Diamond Jubilee Medal in 2012, he was knighted by the Order of Merit of the Italian Republic and is a member of the Order of Malta. Mr. Guzzo received national attention in 2018 and 2019 when he joined the cast of the CBC Television business reality show Dragons' Den as one of the investor "Dragons" in season 13 and season 14.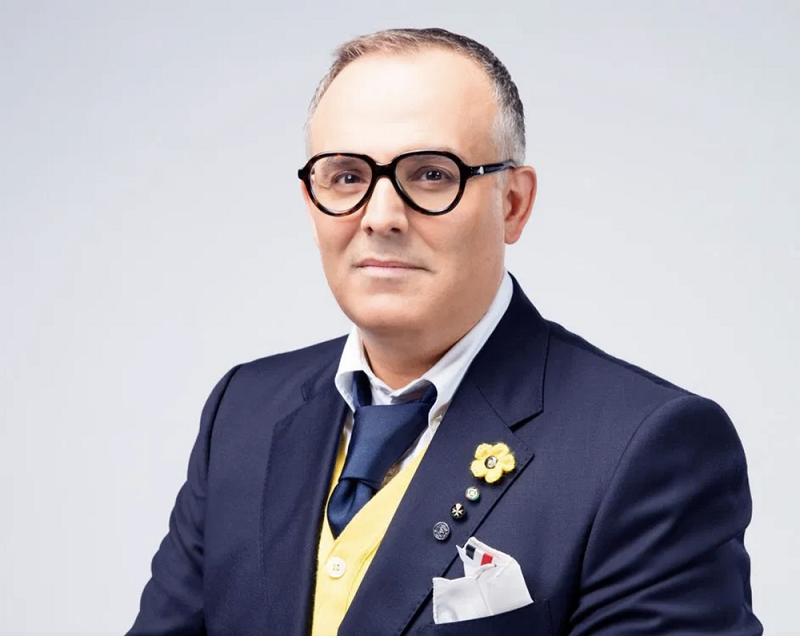 CIBPA Person of the Year Recipients

1 DRAPEAU, JEAN 1967
2 GRONDIN, DR. PIERRE 1968
3 BRONFMAN, CHARLES 1969
4 SAULNIER, LUCIEN 1970
5 BELIVEAU, JEAN 1971
6 CARRIERE, MARC 1972
7 CAMPO, ALFREDO F. 1973
8 DONOLO, LOUIS 1973
9 FRANCESCHINI, LEONARD 1973
10 STANCZWKOWSKI, CASIMIR G. 1973
11 DI ZAZZO, JEAN 1974
12 RIZZUTO, SEN. PIETRO 1977
13 BERGER, SAM 1978
14 MACEROLA, YVAN 1979
15 D'ERRICO, TOMMY 1981
16 VINCELLI, FRANK 1982
17 CIACCIA, JOHN 1983
18 MINICOZZI, ALFONSO 1984
19 DI BATTISTA, GIUSEPPE 1986
20 GRILLI, MARIO 1987
21 CACCIATORE, VINCENT 1988
22 TADDEO, DOMINIC 1989
23 GAGLIARDI, CAROLE 1990
24 D'ALESSANDRO, DOMENIC 1991
25 GIANNETTI, IRENE 1992
26 SAPUTO, JOEY 1993
27 GAGLIANO, ALFONSO 1994
28 BELLINI, DR. FRANCESCO 1995
29 BUSSANDRI, CLAUDIO 1997
30 FERRARO, DR. PASQUALE 1998
31 LISIO, CAMILIO 1999
32 ZACCARDELLI, GIULIANO 2000
33 DE ROSE, SILVIO 2001
34 BUFFONI, JEAN-FRANÇOIS 2002
35 GALLUCCIO, STEVE 2003
36 SCALIA, SAM 2004
37 CECERE, DR. RENZO 2005
38 MANCINI, GABY 2006
39 TREMBLAY, MARCEL 2007
40 FUMANTI, GIORGIA 2008
41 BIELLO, MAURO 2009
42 DI TEMPORA, NICHOLAS 2010
43 DE SANTIS, RITA Lc 2011
44 DE CAROLIS, MARIANO 2012
45 IMBRIGLIO, EMILIO 2013
46 BOMBARDIERI, IVANA 2014
47 MACIOCIA, DANNY 2015
48 MIRKO GILARDINO 2016
49 JOHN ZEPPETELLI 2017
50 TONY LOFFREDA 2018
51 VINCENZO GUZZO 2019