President's Message
Benvenuti alla CIBPA!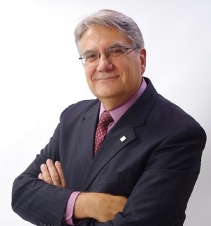 Salvatore Cimmino
President 2016-2018
Message from the President
Montréal, June 26, 2016



As I begin my mandate as the new President of the CIBPA, I would like to acknowledge those who have come before me and walked in these shoes.
I would like to thank my predecessor Mr Mike Goriani and congratulate him for a job well done. Our Association is on a well-worn path of excellence and outstanding reputation. In the words of Oscar Wilde: "One's past is what one is. It is the only way by which we should be judged". If that is to be believed, then we should not fear judgement.
CIBPA enters its 67th year of existence with ideas that are at the same time fresh but still solidly anchored in the traditions established by the founders. Essentially integrating that subtle concept of "Italianità" into the fabric of the Canadian society. In Canada, as everywhere else in the world, society evolves and keeping alive that Italian touch will only succeed if we stay relevant.
If what we do is relatable and important to our current and future members then they will stick around. We want to attract even more. That is why we also invest so much effort into our Bursary program, which has helped so far more than 2000 students since 1961. Many of them are now giving back and are part of the CIBPA.
While I am humbled and honored by the vote of confidence, I see my presidency as just a chapter in the continuing narrative of CIBPA's implication in the Canadian-Italian Business community of Montreal.
Let's transform our future into a past we can be proud of and admired for.